Food for Thought: the Origins of Massachusetts Food and Why it Matters
Join us for an afternoon with Stephen Kenney, Director of the Commonwealth Museum as he talks about the history of food in Massachusetts. What foods are native to Massachusetts and what foods arrived with the English colonists?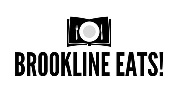 Part of the Brookline Eats! series.
Supported by a grant from the Brookline Community Foundation. Generously sponsored by the Friends and Trustees of the Brookline Library.
Event Link
Add to Google Calendar
Add to iCal
---
When
Location
Putterham - Meeting Room
959 West Roxbury Parkway, Chestnut Hill, MA 02467
---
Accessibility
---
Share this event
Know someone or fellow patrons that would be interested? Spread the word and share the Library of Brookline's events through your social media networks.