Serenade Chocolatier
Come and learn how Serenade Chocolatier makes their handmade exquisite chocolates with a demo and tasting. Chocolatiers will talk about how they source ingredients, temper chocolate, and create their own fun novelty chocolates. This event will take place at Serenade Chocolatier in Brookline Village. Registration is required as space is limited.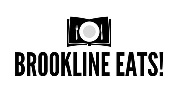 Part of the Brookline Eats! series.
Supported by a grant from the Brookline Community Foundation. Generously sponsored by the Friends and Trustees of the Brookline Library.
Event Link
Add to Google Calendar
Add to iCal
---
---
Accessibility
---
Share this event
Know someone or fellow patrons that would be interested? Spread the word and share the Library of Brookline's events through your social media networks.