Indigenous Peoples Day Reading List
In honor of Indigenous Peoples Day, we are celebrating works by Indigenous writers and artists. Check out these books and movies for all ages, in a variety of genres. You'll find recommendations for fiction and nonfiction, picture books, poetry, and more, with a focus on works by contemporary creators.
All of the books and films listed here are available through the Library. Looking for more resources? We have you covered. Check out our entire resource list OR, for more personalized suggestions, fill out our recommendation form.
Read
Here are some relevant titles to read. Click on a box below to expand the list of items
---
---
---
---
Watch
Here are a few documentaries to check out. Click on a box to expand the selection list.
---
Hunt for the Wilderpeople
Ricky is a defiant young city kid who finds himself on the run with his cantankerous foster uncle in the wild New Zealand bush. A national manhunt ensues, and the two are forced to put aside their differences and work together to survive.
View in Catalog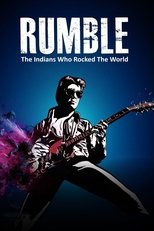 Water Warriors
Natives and activists prevent an energy company from destroying the environment in search of natural gas in New Brunswick, Canada.
View in Catalog